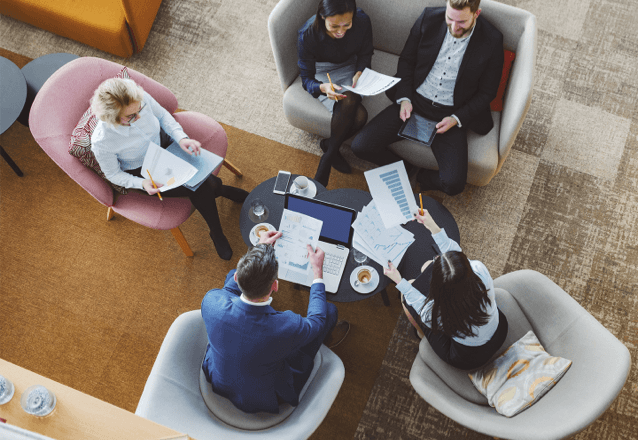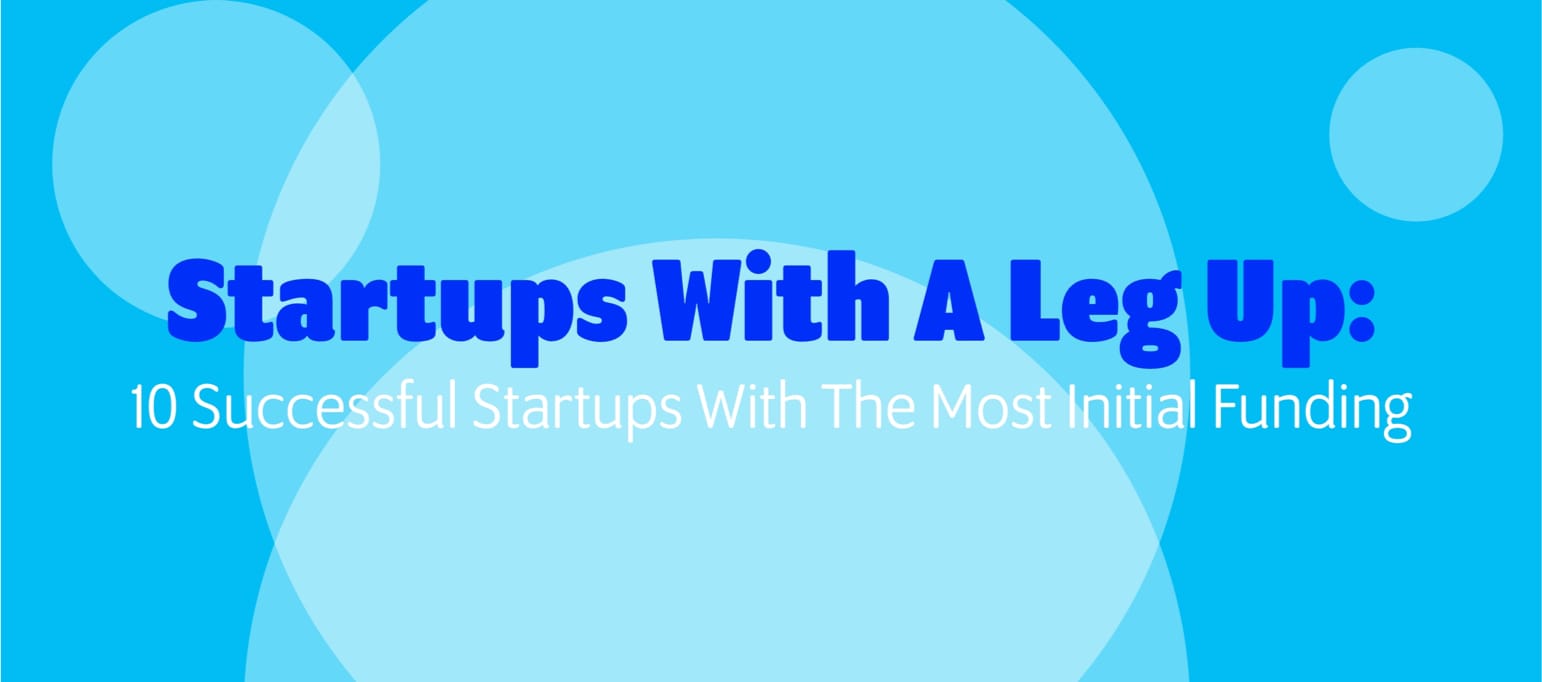 The American Dream posits that anyone can create a successful business, no matter how little money they start out with. But it certainly helps to have some funding when forming a successful startup.
The team at Business.CenturyLink.com looked at some of the most successful businesses founded in the past decade to determine the top 10 with the largest sum of initial funding. The moral of the story? Money breeds money, but hard work defines success—half of our top 10 startups increased their value by over 1,000,000% since they were established.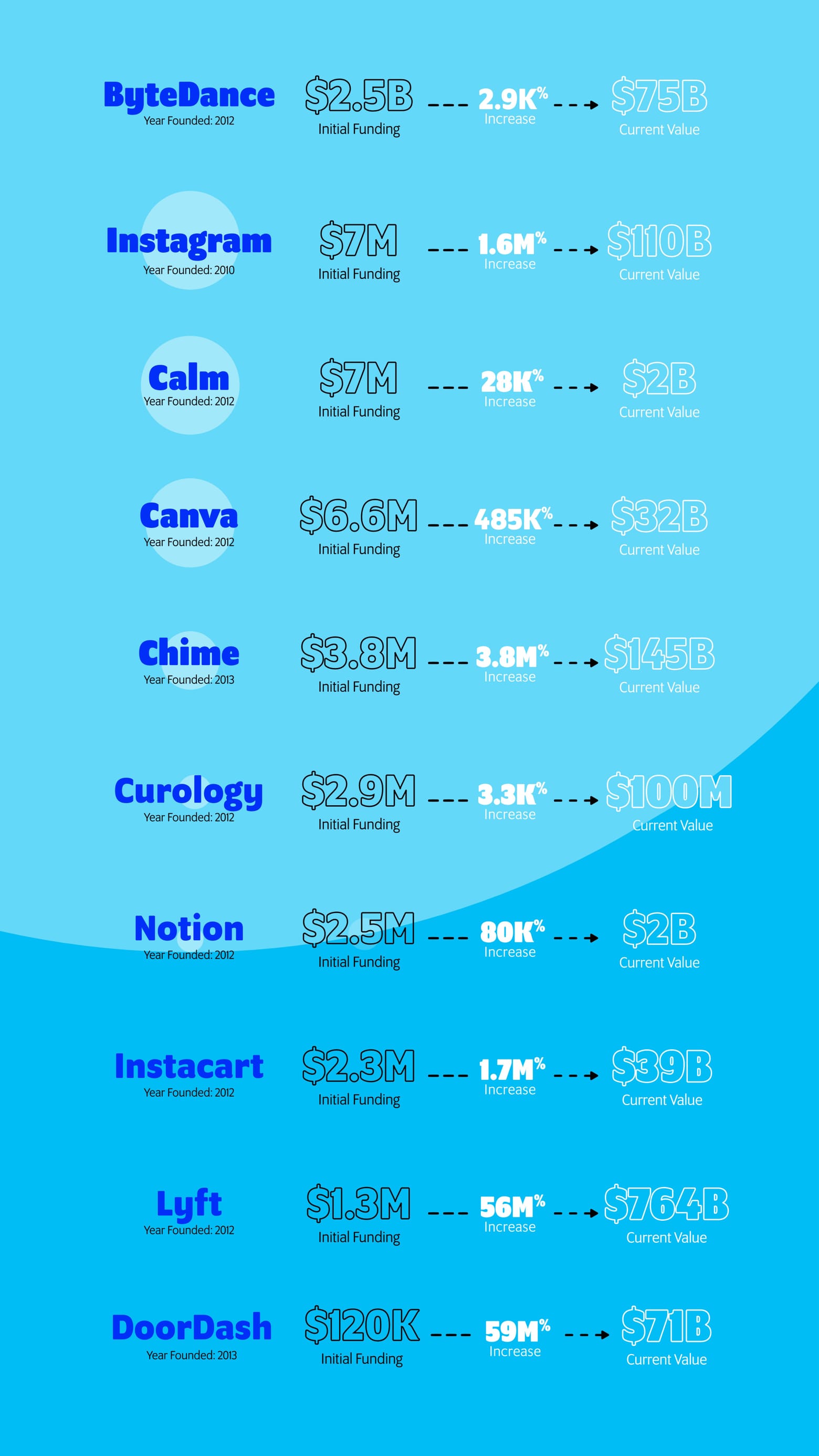 Methodology
We gathered a list of over 200 businesses from Safestartup, Arkenea, Techstartups, Fundz, and TheCEOMagazine. We then ran them through SemRush to find the startups with the most search volume. From there, we focused on the companies that had been founded since 2010. To determine our top 10, we found the businesses with the highest initial investment and the highest percent increase from original value to current value.
Supplemental Information
ByteDance (the parent company to TikTok) had the most original funding, but the lowest percentage increase in value.
DoorDash had the highest percentage increase in value at 5,916,656%. The food ordering company also had the least amount of initial investment of our top 10 companies, perhaps proving that money doesn't have to be the most important thing when starting a business.
While Calm was established almost a full decade ago, it reached its search peak on June 5, 2020.
Similarly, DoorDash reached its search peak in December of 2020, despite being founded back in 2013.
About Business.CenturyLink.com
Business.CenturyLink.com is an authorized sales agent of CenturyLink.